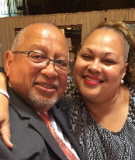 T.J. & Mary Jones
Owner & wife
T.J. "Jeff" Jones has been involved in the Jones Funeral Home for nearly 40 years—working as an attendant, embalmer, director, manager and, now, owner. He and his wife, Mary, live in Kankakee. He is the father of three daughters: Ericca, Lydia, and Ashley, and one son, Kevin. Jeff is an ordained Baptist Deacon. Over the years he has served his community as a member of the County Board, the Housing Authority Board, and as a City of Kankakee Official. Jeff is a 1967 graduate of Kankakee Eastridge High School. He attended Morehouse College and graduated from Kankakee Community College and Worsham College of Mortuary Science. He was honorably discharged from the Illinois National Guard.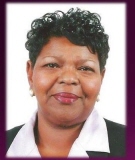 Carolyn Rice
Office Manager
Carolyn was born in Kankakee, Illinois and attended schools in Kankakee District 111, graduating from Kankakee Westview High School, going on to Business School in Michigan. She has worked for the Jones Funeral Home for more than fifteen years as secretary and now Office Manager along with various other duties required at the business and most recently has become a Preneed Counselor.
Carolyn is the mother of Jursalle J. and the grandmother of two grand-daughters. She is an active member of the Morning Star Baptist Church serving on the Senior Usher Ministry and an active worker on community projects. In her spare time she reads and bakes.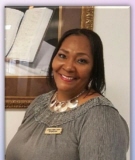 Judy Sargent
Judy Sargent, lives in Kankakee, IL with a son Jonathan of Windham, NC. Judy is currently taking courses in Mortuary Science and is the adult choir director at Morning Star Missionary Baptist Church. Judy received her Cosmetology License from Trendsetters in 1998 and as a Licensed Beauty Advisor from Roosevelt School of Beauty in Chicago. Employed with Jones since 2007.